Talk, concerts and DJ-sets
Keychange pres: Robi, Sol Excobar, Iskwē, Juba + Talk: "Rebels Without a Choice"
Doors: 16:30
Concert: 17:00
Price: Free of Charge
An inspiring afternoon and evening with Keychange, at Internasjonalen.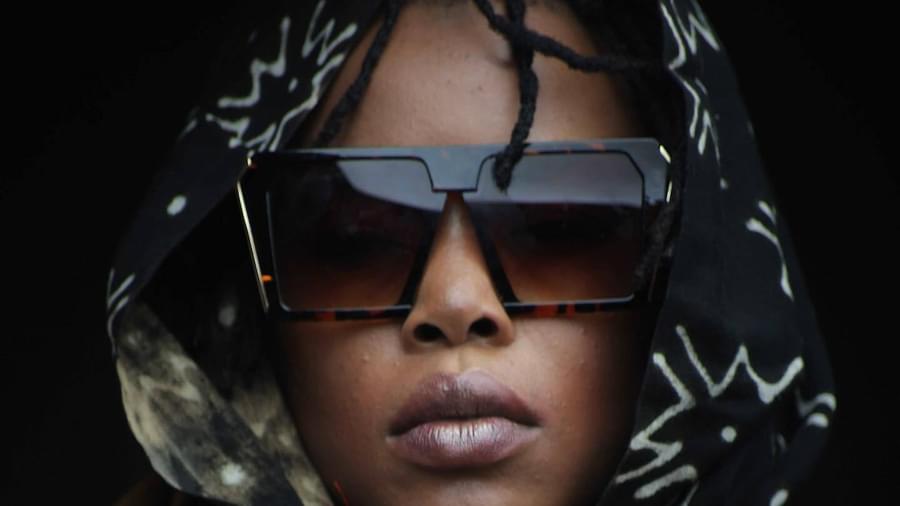 Program
17.00 - 18.00: Talk: "Rebels Without a Choice"
18.15 - 18.50: Concert: Sol Escobar (Colombia) + Iskwē (Canada)
19.15- 19.45: Concert: Robi (France)
20.00- 21.30 DJ: Juba (UK)
Talk: "Rebels Without a Choice"
17.00
In some cases disobedience does not spark from a choice, but a necessity, where the only way out is disruptive transformation. Rebellion means re-programming. Rebellion means unlearning. Rebellion means taking the space that you weren't meant to take. From Mali, Portugal and Angola, two artists that have defied the system, challenging the patriarchal narrative that is not only causing inequality, but also gender violence across the globe, meet in conversation.
Speakers:
Ami Yèrèwolo uses hip-hop to denounce injustices and is committed to the place of women in urban cultures.
Pongo is one of the foremost kuduro artists in the world and among the biggest talents on the Portuguese music scene.
Moderator: Nassima Dzair is the founder of InterBridge a social enterprise that builds capacity, develops leadership skills and inspires individuals to be socially responsible.
Digital concert: Iskwē (Canada)
18.15

Iskwē is an artist, a creator and communicator of music and of movement, of pictures, poetry and prose. Building on the foundation of potent, cross-cultural electro-pop established on her self-titled 2013 debut and confidently cemented on her heralded 2017 Juno-nominated and Polaris Music Prize Long-Listed follow-up. The Fight Within, acākosīk incorporates more intense and urgent tinges of alternative, post-rock, and even industrial. Virtually every song is laced with traditional Indigenous sounds, showcasing the beauty of the artist's culture and inviting others to experience it first-hand. Music merges with dance and multimedia in a cathartic experience meant to bring people together and celebrate that which unites over that which divides.
Concert: Sol Escobar (Colombia /Spain)
18.30


With her first record Escopión de Primavera, in 1999, Sol went to the top in Colombian radio charts. Astros and Anasol followed, with releases in México and the US. Alongside her musical productions, she also starred in a Colombian soap opera and musicals. These experiences helped her shape her fourth studio album La Dama Oscura, on which she wrote and produced all the music. Collaborations with Manuel García and Monsieur Shwill followed, alongside concerts at music festivals in Spain, Colombia, Sweden and the United States.
Concert: Robi (France)
19.15

Robi is not an artist that bends to fashions of the moment but rather one that trusts her deeper instinct, relentlessly chasing the naked truths. Skilled at making sounds with spaces in between words, she mercilessly examines her own flaws with lucidity so as to better speak to ours. In 2013, following her acclaimed debut EP, L'hiver et la joie, enthusiastic reviewers drew comparisons to Joy Division, Portishead, Bashung and Barbara. Three years later Traverse is the testimony of a path, permeating electro textures, drawing from the earth and water of a childhood and adolescence lived between Africa, New Caledonia and Réunion.

Characterised by her thrilling blends and effervescent energy, Juba has steadily built a reputation as a skilled, confident and daring DJ who champions sounds from Africa and the African diaspora. A child of the Nigerian diaspora in Britain, Juba uses her craft as a conduit for paying homage to her African heritage, which she seamlessly blends with influences from the UK, as well as life and travel across Europe and Latin America. A regular host on Berlin's Cashmere Radio, core member of London's Boko! Boko! collective and director of 'Assurance' a documentary exploring the experiences of female DJs in Lagos; not only is she a skilled DJ, but she also vocally explores socio-political issues through her creative platform.